ABOUT FAUDI
A globally positioned company
in filtration and separation since 1938.
About us

:

Innovative Technology
Made in Germany

Since FAUDI was founded in 1938 by Fritz Faudi, the company has always stood for innovative filtration and separation technology. Today, FAUDI GmbH with its two product ranges, Coolant (coolant processing) and Process (treatment of process liquids and gases or process filtration), is a guarantee for high-quality plant and system construction Made in Germany – and of course, all international approvals and certificates are fully considered.

FAUDI is committed to Germany as their location. Our central Hessian headquarters in Stadtallendorf is the focus of project planning, engineering, manufacture, service and marketing all geared to provide our customers with the best solutions from a single source. Our representatives in all of the most important parts of the world make it possible to provide service to our customers locally in a timely manner.

We offer practical filtration solutions for a broad range of applications. Our products and services help you to comply with legal regulations, improve performance and at the same time reduce your operating costs. This is because at FAUDI, when we talk about quality, we go far beyond the categories of long service life and trouble-free operation: "Total cost of ownership" (TCO) is an important measure our engineers apply for their development work.

FAUDI relies on the use of their patented filter systems without filter aids. This results in fewer residual materials, which is not only economical, but also serves to protect the environment and our planet. The system's processes are fully automatic, thereby assisting and simplifying the workflow. The high-quality components used exclusively in the product design are essential reasons why FAUDI equipment is so durable and reliable. We are pleased to support you in reaching your goals.
Company

:

Numbers and facts
Formation

Employees

FAUDI Filters sold worldwide

Worldwide customers
History
:
More than 80 years
filtration in perfection
Experience that counts

2022
Entry into the market for the treatment os sewage sludge
In cooperation with the start-up ReTech Resources Technology, FAUDI has developed an innovative overall process for the treatment of sewage sludge, which significantly increases the value added from sewage sludge and guarantees te reuse of municipal wastewater.

2021
Market entry into the production of microalgae
Development of an automated harvesting technology for the production of spirulina algae in cooperation with Algenland, a spin off of the Justus-Liebig-University and the company Transmit in Gießen, Germany.

2020
FAUDI receives the largest single order in the company history
FAUDI GmbH has been awarded the contract by the well-known Southern German car manufacturer for the supply and installation of the complete filter technology for the production of its gasoline and diesel engine production. On an area of approx. 50 hectares, the car manufacturer invested around 500 million euros in a new high-tech engine plant in Jawor, Poland. With a project volume of around 15 million euros, this order brings FAUDI the largest single order in its 80-year company history.

2018
80 years filtration in perfection
FAUDI GmbH turns 80.

2016
Product improvement
The improvement of the fully automatic backflush filter RSF 32 enables a filter fineness up to 5 µm.

2014
The company group expands
Expansion of the Watz Group to include the HydroService Zylinderbau GmbH company.
2014
The FAUDI Test- and inspection laboratory
Expansion and modernization of our testing laboratory for the analysis and testing of liquids to optimize the filtration process.

2013
BOSCH Supplier Award
FAUDI receives the prestigious award.

2013
75 years filtration in perfection
FAUDI GmbH turns 75.
2011
Relocation to the new headquarters
Relocation to the new building on Faudi-Strasse in the north-east industrial estate in Stadtallendorf.

2010
A new company building
Foundation stone laid for the new FAUDI GmbH building in the north-east industrial estate in Stadtallendorf.

2008
70th anniversary of FAUDI GmbH
The new module filter system as well as the backflush filter which set new quality standards were introduced in the Process division in the last few years. In the Coolant segment, FAUDI recently presented the new screw and briquetting presses as well as the rod magnetic separator. 120,000 FAUDI filters and filter systems on five continents speak for themselves! FAUDI keeps operations running in a diverse array of industry sectors and is looking forward to the next 70 years.

2005/06
Acquisition of Faudi GmbH by Watz Hydraulik GmbH
In spite of high-quality products and remarkable innovative drive, the changing global economic situation at the start of the new millennium and decision-making errors by the management at the time led to the initiation of insolvency proceedings in 2006. After acquisition by WATZ Hydraulik GmbH, it was possible to preserve nearly all of the jobs at the Stadtallendorf location and growth was attained once again by 2006.
2004
Expansion of the product range
Compact central systems for machine tools and with vacuum extraction systems for chips and briquetting presses for chips and grinding sludge were added to the product range.

2003
One more patenting
New development and patenting of the pressure belt filter.
1998
FAUDI secures a patent
New development and patenting of the regenerable microfilter.

1997
Relocation to Stadtallendorf
The consolidation of corporate functions at the Stadtallendorf location took place in 1997. Shorter communication paths, concentrated know-how and a new centre for research and development all facilitated increased productivity. A total of 16 million German marks were invested at this site in a new production facility and a unique type of research and development center.
1996
FAUDI Feinbau GmbH acquired Atlantik Gerätebau GmbH
The acquisition of Atlantik Gerätebau GmbH in Stadtallendorf, which thereby established the current company headquarters, was an important step for FAUDI – as the vessels made by Atlantik GmbH are a perfect complement to the manufacture of filters in the FAUDI GmbH Process area.
1992
Conquest of the aviation industry
New development work in the field of aircraft refueling with microfilters and complete filter assemblies.

1983
Entry into the refinery market,
oil and gas industry
Development, manufacturing and marketing of fully automatic module filters for the filtration of coke from oils in refineries.

1982
A product development in gas filtration
Development, manufacturing and marketing of gas separators and products for gas filtration approved for EC use.

1981
The slot-type filter
Development, manufacturing and marketing of fully automatic slot-type filters for highly viscous media.

1980
The fully automatic backflush filter
Development, manufacturing and marketing of fully automatic backflush filters for cooling water and other process liquids.

1965
Development, manufacturing and distribution of central systems for cooling lubricant filtration:
Tailor-made filter systems with complete control, piping, pumps, fittings and pressure vessels. FAUDI grew to become an internationally renowned manufacturer in the area of filtration technology. The custom-made filter systems produced and marketed by FAUDI are among the best on the market.

1963
25 years of FAUDI
FAUDI Feinbau GmbH celebrates its 25th anniversary.

1949
New design of precoat filters and magnetic separators
The redesign of the precoat filter for filtration of cooling lubricants was a great success for FAUDI Feinbau GmbH, and it garnered national and international attention. The development of the no less successful magnetic separator took place in the same time frame.

1940
Development of coalescer and separator elements
Development, manufacturing and distribution of coalescer and separator elements for the separation of water and solids from aviation fuels.

1938
Development, manufacturing and distribution of the FAUDI disc filter
A high-performance filter for filtration of oils and aviation fuel – a product that was ahead of its time. The outstanding principle employed in this disc filter still finds use in the current FAUDI GmbH product range.

1938
Fritz Faudi founded FAUDI Feinbau GmbH, Oberursel
Since 1937, Fritz Faudi had already had a licence from the French filter manufacturer, Rellumit. Faudi soon came to the conclusion that the filters being marketed under the licence were in need of improvement. Because he needed his own production facility, he founded FAUDI Feinbau GmbH together with his wife, Margot, in 1938, thereby laying the corner stone for the company as it is today.
Improvement through change
:
Quality and certifications
Underlying is ISO 9001:2015 with the following eight principles of quality management:
Strategic
focus of the
organization

Involvement of the
employees

Solution-oriented leadership

System-oriented
management approach

Supplier relationship for mutual benefit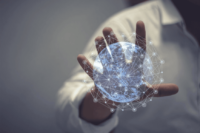 Company group

:

FAUDI and the WATZ Group
Part of a strong network
As part of the Watz Group, we are one of three businesses which together offer our customers full-service support, including consultancy, development, production, assembly and commissioning as well as maintenance, repairs and conversions. With their many years of experience, the companies Watz Hydraulik, HydroService Zylinderbau and FAUDI GmbH which comprise the Group are strong business partners.
Compliance and sustainability

:

Sustainable
Operations

Throughout the company, we see ourselves as being responsible for both people and the environment. By thinking and acting proactively, we do not only help to improve products but also to conserve resources. Of course, compliance with all legal requirements and rules has the highest priority.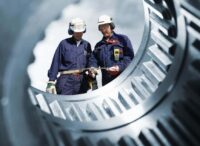 Career

:

Become a part of
the FAUDI Team now

The foundation for our success is our team. Consequently, we are always looking for new employees who are willing to contribute their knowledge and experience.