A FAUDI Filter system for the
machining of castings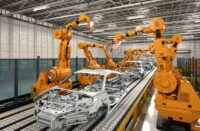 Automotive industry
Our customer
His requirement was clear: a filter system for the machining of castings. Our customer is a globally known supplier to the automotive industry with a subsidiary in Mexico. Our customer´s core business is in automotive production. For the plant in San Luis Potosi, a custom solution for emulsion filtration in the casting processing was required.
The filtration task
A customized filter system for The machining of castings
The filtration task was to remove impurities such as metal chips, debris and fine particles from the emulsion to ensure a clean and high quality emulsion for cooling and lubrication.
Customized filter system for emulsions
Technical data
Type of filter

FAUDI vacuum filter
type FUFAV 32/2000
Find the perfect
filtration solution
We will be happy to advise you and offer customized filtration technology for your filtration task.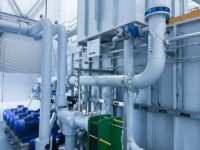 Our solution in detail
Vacuum filter system with external piping
Our team of experts designed and installed a state-of-the-art vacuum filter system specifically developed for the particular requirements of the turning, drilling, milling and threading processes. This system effectively removed impurities and significantly improved emulsion quality.
In addition to the filtration system, we also designed and manufactured the external piping from the filtration system to each individual machine in production and furthermore connected each individual machine in this project.
Are you also interested in a customized vacuum filter?
Advantages with the FAUDI solution
Improved emulsion quality
The advanced filtration capacities of the vacuum filtration system improve the quality of the emulsion used in our customers' manufacturing processes, resulting significantly in better machining performance and superior surface quality.
Extended service life
The filtration system for cast machining, consisting of the vacuum filter system and the bath care system, removes impurities and tramp oils from the emulsion. This extends the life of the emulsion and reduces the frequency of replacement and the associated costs.
Significant cost reduction
Achieving a residual chip moisture of 2% with our filtration solution results in substantial cost savings. By reducing emulsion consumption, waste generation and maintenance costs, our customer achieves a significant cost reduction that contributes to improved profitability.
What our customers say
"FAUDI has developed a filtration solution for us that is precisely tailored to our requirements. We received competent guidance from the planning phase through to implementation. We are very satisfied with the collaboration!"
Project Impressions
Our filter system for the machinig of castings in action at the San Luis Potosi plant.
We will be happy to consult you
Together we will find the ideal solution for your filtration task.