Cooling lubricant treatment in the aviation industry
Filtration systems for the aerospace and aviation industry.
Solutions for cooling lubricant filtration
Our know-how to optimise your value creation in the aerospace and aviation industry
In the aerospace and aviation industry, various filtration tasks arise in the course of metal processing, especially in the preparation and cleaning of cooling lubricant. Our products offer the perfect solution for the aerospace industry. With the help of FAUDI filters and separators and our comprehensive consulting services, you can optimise your processes and ensure resource-saving environmental management.
Cooling lubricant filtration by Faudi
This is what our filter solutions can do for you in the aerospace and aviation industry
Sustainability
Our filters support you in establishing a closed production cycle. With our separators and filter solutions, you feed cooling lubricants back into the production process.
Highest quality
To meet the high quality standards in the aerospace and aviation industry, we also apply the highest quality standards to our products. Our consulting and training services support you during implementation.
Integrated solutions
FAUDI offers you solutions for various filtration tasks in metal processing from a single source. In addition, our products can be individually adapted to your specific needs in the aerospace and aviation industry.
Are you looking for the right filter system solution?
If you need advice on the selection of a special filter system for cleaning cooling lubricants in the aerospace and aviation industry, we will be pleased to help you.
Application areas
Our services for the metalworking aerospace and aviation industry
Coarse and pre-filtration

Fine filtration

Separation of grinding oil

Consulting, engineering, training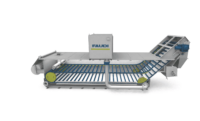 Faudi vacuum filters
Our solution in the field of cutting
Vacuum filters, are primarily used for the treatment of cooling lubricants. They are suitable for cleaning cutting, grinding and rolling oils, emulsions and aqueous solutions. Since the design can be individually adapted for a wide variety of separation ranges and filtration finenesses, they are useful for many applications in the aviation industry.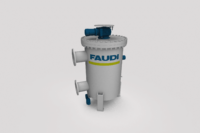 Faudi backflush filters
Our solution for the filtration of emulsions and oils
Backflush filters are ideal for the filtration of water-miscible and non-water-miscible cooling lubricants such as emulsions and oils. Due to the use of several filter cartridges, they do not require any filter aids and clean themselves. If one filter cartridge is too dirty, the backwash is activated and the dirt is drained off; meanwhile, the other cartridges are used. The number of filters can be individually adapted to the application, so that different filtrate qualities can be achieved in one system. We will be pleased to consult you on which configuration is best suited for which filtration task.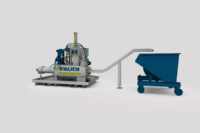 FAUDI Briquetting presses
Our solution for processing all types of metal chips
Briquetting presses for metal chips and grinding sludge ensure optimum recovery of valuable cooling lubricants with our customised filtration systems. In this way, expensive production residues are converted into usable secondary raw materials in the aviation industry. FAUDI briquetting presses are an excellent addition to your filtration technology in aviation. Let us assist you in deciding which combination of filter and chip or sludge treatment system best completes your applications.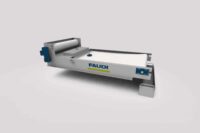 Faudi Gravity belt filters
Our solution for cleaning cooling lubricants
Gravity belt filters are also widely applied in the separation of solid particles from liquids. To do this, they make use of gravity, which guides the contaminated water through the nonwoven. In the aviation industry, for example, they are ideal for the filtration of liquids in cutting operations or for cleaning degreasing and paint removal baths. We would be happy to advise you on which of our filters are most suited to your applications and in which areas you can use them effectively.
Let´s start your filtration project
We will gladly consult you on which of our products will bring you forward in metal processing.