Filtration solutions
Find the solution for your industry.
Filtration solutions
Automotive industry
Water treatment
Reliable water filtration in the automotive industry.
Central cooling lubricant filtration
Cooling lubricant treatment in the automotive sector.
Briquetting of metal chips and grinding sludge
Optimize resource utilization through metal processing.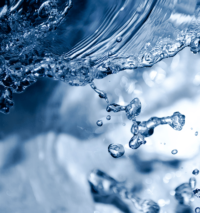 Filtration solution
Chemistry & Petrochemistry
Water treatment
In our large selection of FAUDI filters, we will jointly find the right solution for your company. From pretreatment and raw water treatment to water recovery and wastewater filtration – we ensure efficient and environmentally friendly treatment of your process, production and wastewater.
Filtration solutions
Machining tool industry
Cooling lubricant filtration
Recovery for turning, drilling, milling and grinding processes.
Metal preparation
Briquetting of grinding sludge and metal chips.

Filtration solutions
Rolling Mill and Steel industry
solutions for the filtration of cooling lubricants
With the help of FAUDI filter systems and our comprehensive consulting services, you can optimize your processes in the area of cooling lubricant cleaning and ensure resource-saving recycling management.
Filtration solutions

:

aircraft industry
Central coolant filtration
Solutions for cooling lubricant treatment.
Vacuum transport and briquetting of metal chips
Briquetting solutions for metal processing.
Start your filtration with us
We will be happy to advise you on the best filtration solution for your application and are there for you with our comprehensive service – including all aspects of engineering and pipe planning.
Filtration solutions
Water management
Sewage sludge treatment
New process for the filtration of microplastics.
Water treatment in energy production
Filtration and separation in power plants.
Filtration solutions
Refineries, oil and gas industry
Filtration solutions
Metal processing industry
Cooling lubricant filtration
For a resource-conserving circular economy.
Metal processing
Use of secondary resources and closed production cycles.
Filtration solutions

:

Food and beverage
Water treatment
Water filtration in the food industry.
Spirulina algae production
Automated dewatering and treatment.
Clear filtration of brine during cheese production
Innovative treatment of brine.